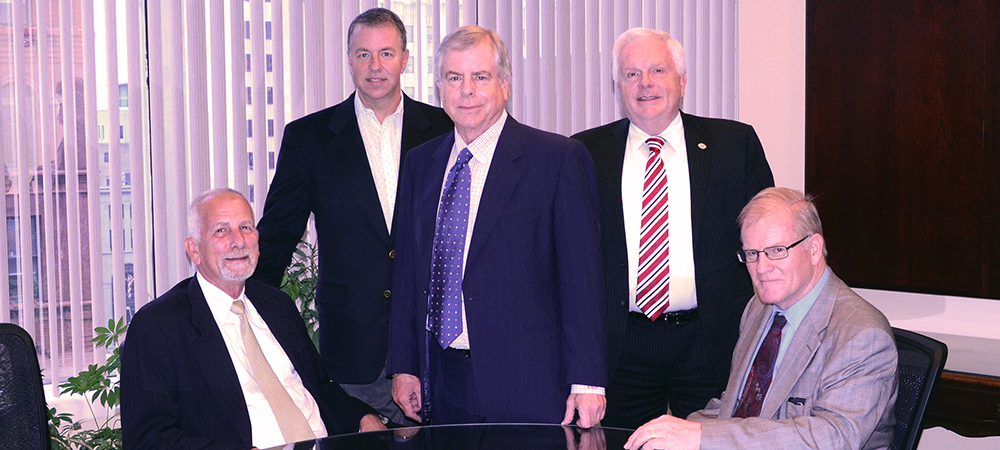 From Left to Right: Lawrence J. Andolina, Louis B. Cristo, William N. La Forte, Don H. Twietmeyer, Michael T. Harren
Trevett Cristo - Expert Legal Counsel with a Personal Touch
Trevett Cristo Salzer & Andolina P.C. has been proudly serving the Rochester, NY community for over 90 years. Our exceptional, personalized client service and expertise across a comprehensive range of practice areas allows us to deliver not only a great experience, but a better outcome.
Contact Trevett Cristo today to learn what our team of legal experts can do for you.
Phone: (585) 454-2181
Fax: (585) 454-4026
Look for our new website in 2015!
Commercial Services
Insurance Defense
Business Transactional Law
Business, Farm and Commercial Bankruptcy
Commercial Litigation
Commercial Real Estate
Real Estate
Professional Licensing & Disciplinary Matters
Municipal Law
Public Sector Union Law
Tax Law
Business Succession Planning
Mediation & Arbitration Services
Personal Services
Personal Injury
Medical Malpractice
Family Law
Bankruptcy
Criminal Defense
Estate Planning & Probate Administration
Real Estate Overview
Mediation & Arbitration Referrals
Professional Malpractice